The monthly flyer of great deals at participating Bestbuy member distributor locations for August 2018 is now available.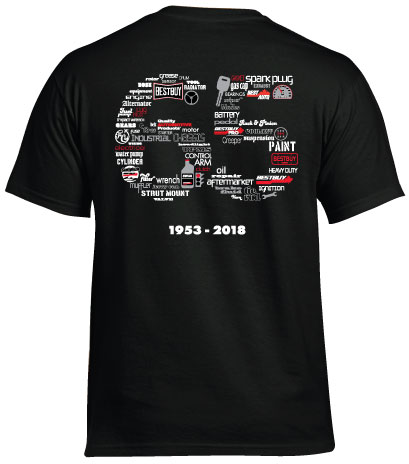 To celebrate Bestbuy's 65th anniversary in the month of August, Bestbuy is offering the first 65 customers who spend $65 or more on products found in the August 2018 flyer* an official Bestbuy 65th Anniversary T-Shirt.
Requests must be entered from June 1 to August 31, 2018. Only one request per company per month for the first 65 entries will be accepted
Shirt requests will be confirmed and shipped mid September. Purchases must have been made from June 1, 2018 to August 31, 2018.
*Local products may differ. Please see your local Jobber's flyer for the exact products included in the promotion.